Ready-Mix
Robertson's is a proud leading provider of ready-mix concrete based in Southern California and Nevada!
Aggregate
We also provide aggregate solutions for all types of construction needs. Further securing our place at the top!
Sustainability
Robertson's is making a great effort towards our environment, from carbon dioxide emission control to recyclable materials!
Paid Training
Let us help you put your trucking career in gear with our training programs, earn while you learn! 
No Project Too Big Or Too Small
Robertson's is well known for our ability to take on projects of all sizes and deliver outstanding results every time!
With hundreds of trucks covering all of our locations, Robertson's will be here for you. Whether you're looking for a solid foundation for a business or looking to pour that new driveway, Robertson's is the #1 choice for Ready-Mix and other concrete products throughout Southern California and Nevada.
Interested in working with us?
Please call
our
Ready Mix Concrete Dispatch: (800) 834-7557 or Rock and Sand Dispatch: (800) 232-3695.
Need any help? Our dispatchers can assist you in finding out exactly how much material you may need, or if you already know your measurements, use our Concrete or Aggregate Calculators!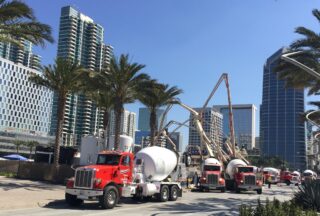 Municipal
Robertson's participates in all types of city oriented projects!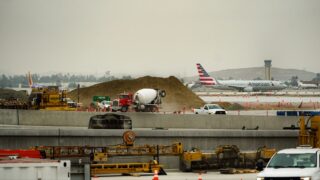 Commercial
We are proud to help our community businesses grow!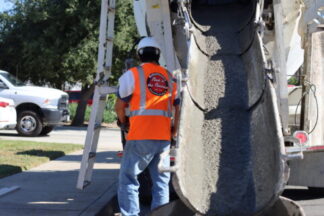 Residential
We also offer services to families looking to renovate their home!
We've Been Building For Over 50 Years
Founded in 1969, Robertson's has had a vision of excellence from the very beginning. As a result, we are constantly expanding years later, we look towards the next steps in advancing the industry.
Robertson's Ready Mix is paving the way in technological development for the concrete & aggregate industries.
To learn more about us, consider applying to boost yourself up for a solid future in a rapidly growing company.